To calculate torsion springs for rolling doors, all you have to do, select the door type and enter the width, height and the weight of the door in the screen shown below: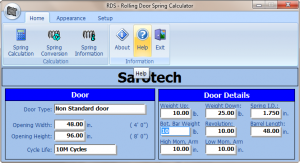 Once the necessary information is entered, just click the calculate button and the below screen will display the results.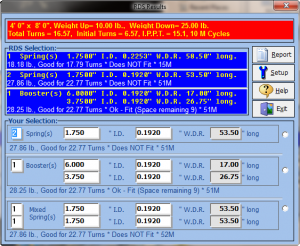 If the RDS selections are not to your liking, you may enter the desired spring I.D. and the wire diameter and the software will do the rest.